There is quite a process behind each of our new wood pieces.  All the wood is reclaimed from my family's property and some of the wood is very rare, for example we have wood from a Dawn Redwood tree that we had to cut down due to disease.  We wanted to give you a glimpse of the effort and craftsmanship that goes into each piece.
The Wood
We have a variety of woods we have harvested, such as, Juniper, Cedar, White Pine, Dawn Redwood and Palo Verde with more to come.  Unfortunately, we have hand to cut down several mature trees on the family farm due to disease or to make the property more fire safe.  My father has carefully harvested the wood from these trees to create one-of-a-kind rustic wood pieces.
The Process – Palo Verde Stumps
For some of the pieces like the Palo Verde stump stands, the bark is removed by hand using a chisel and rotary grinder.  This is done with care so just the right amount is removed and we get the look we are after. Then we clean up the surface by using a rotary wire brush which brings out the grain of the wood, and cleaning up the crevices of the wood.  Then it is hand sanded to soften the brush marks.  The entire process takes about 45 mins for each stump.  Then each stump is sanded on each of the ends to remove band saw marks and then finished with 3-4 coats of sealer.
Interesting Fact:  The beautiful black markings on the Palo Verde wood is from a fungus!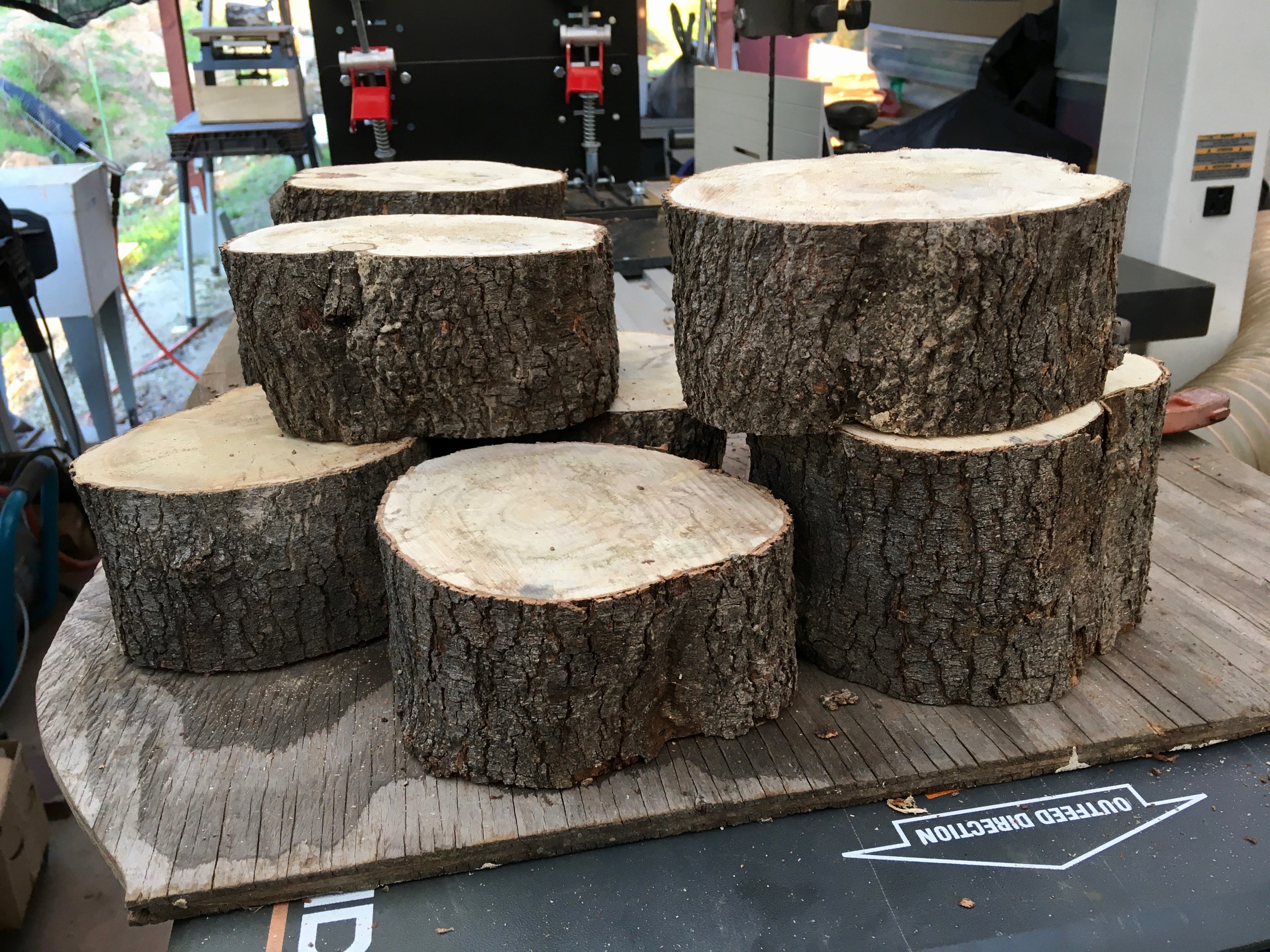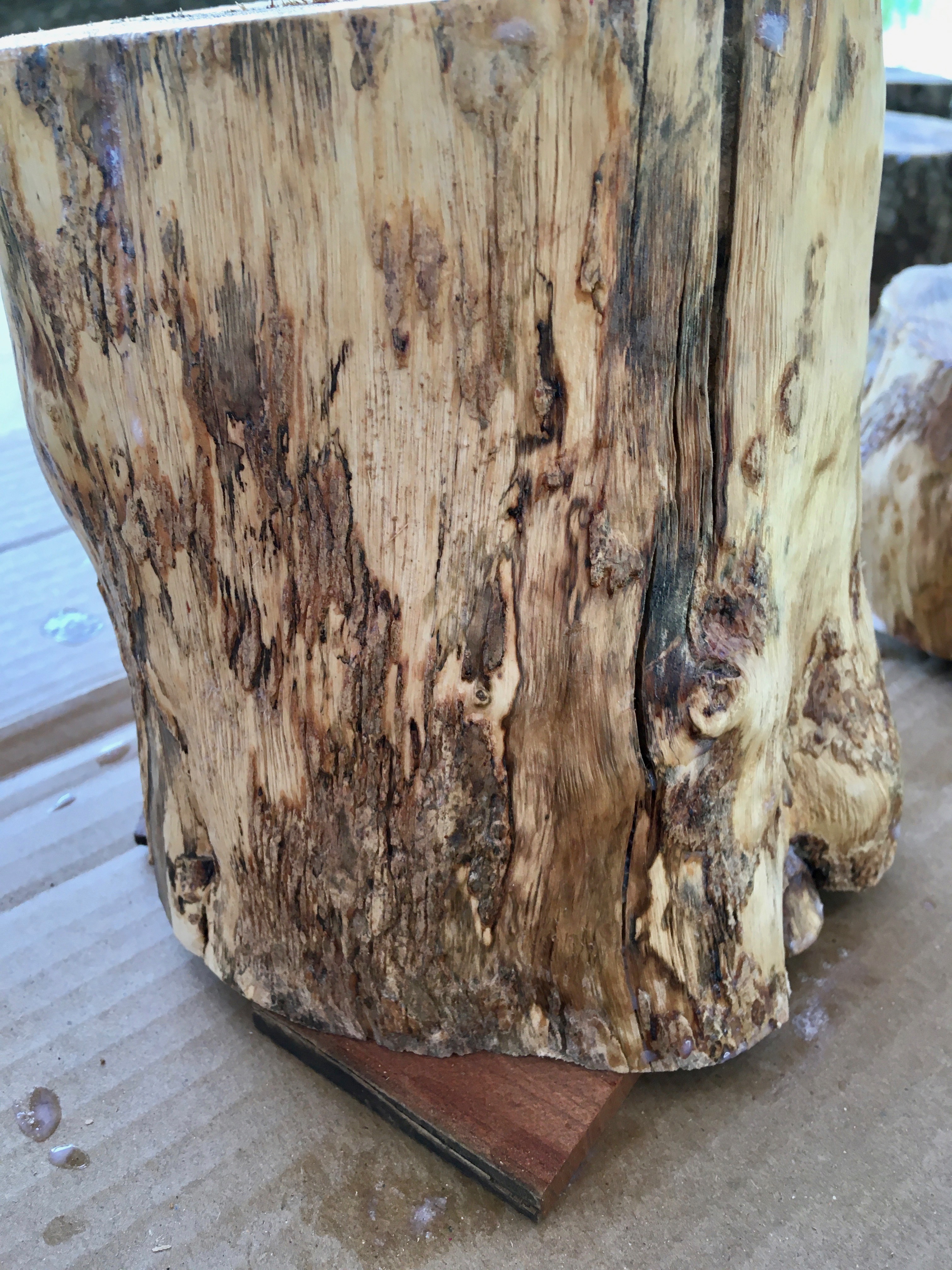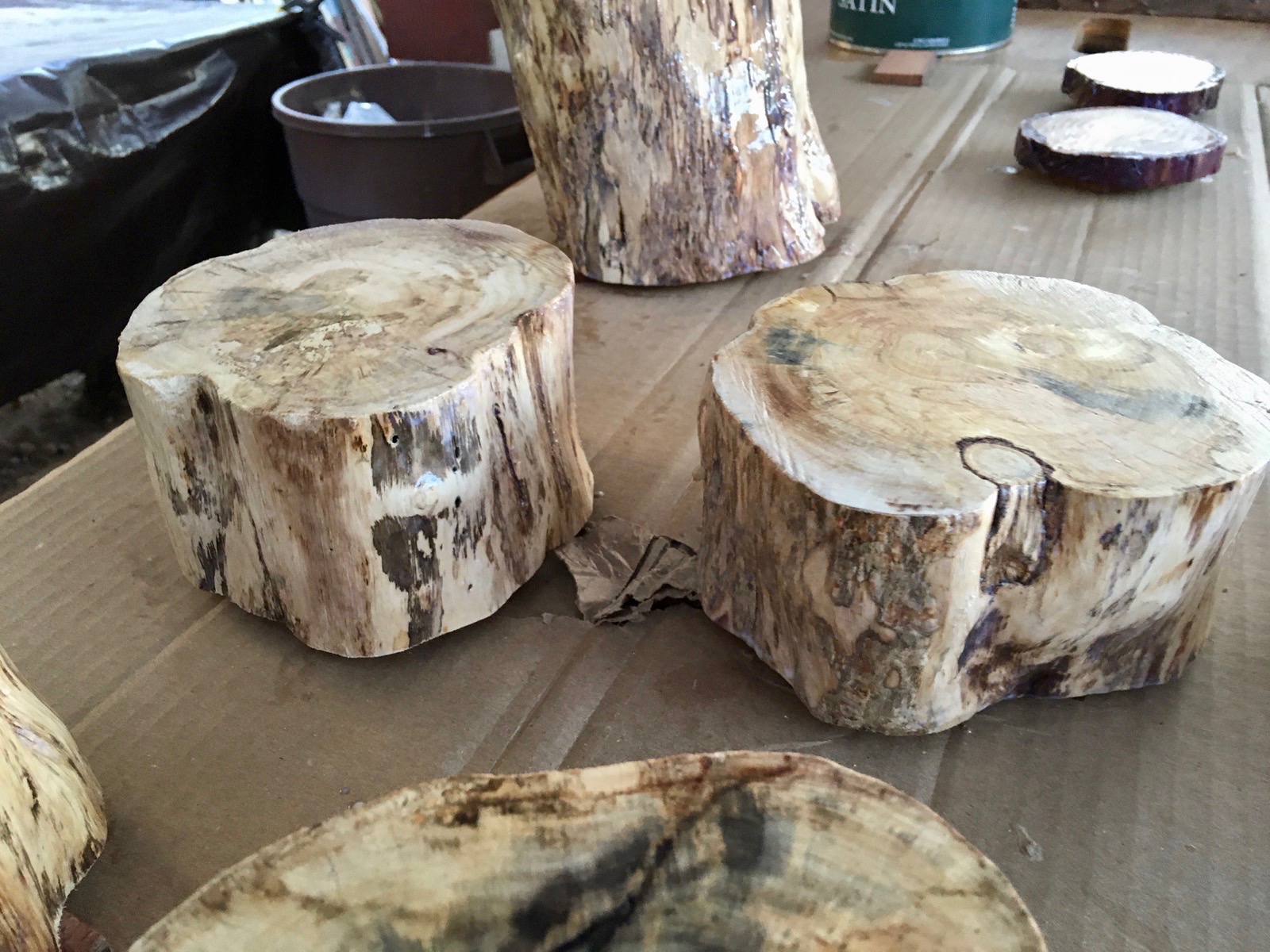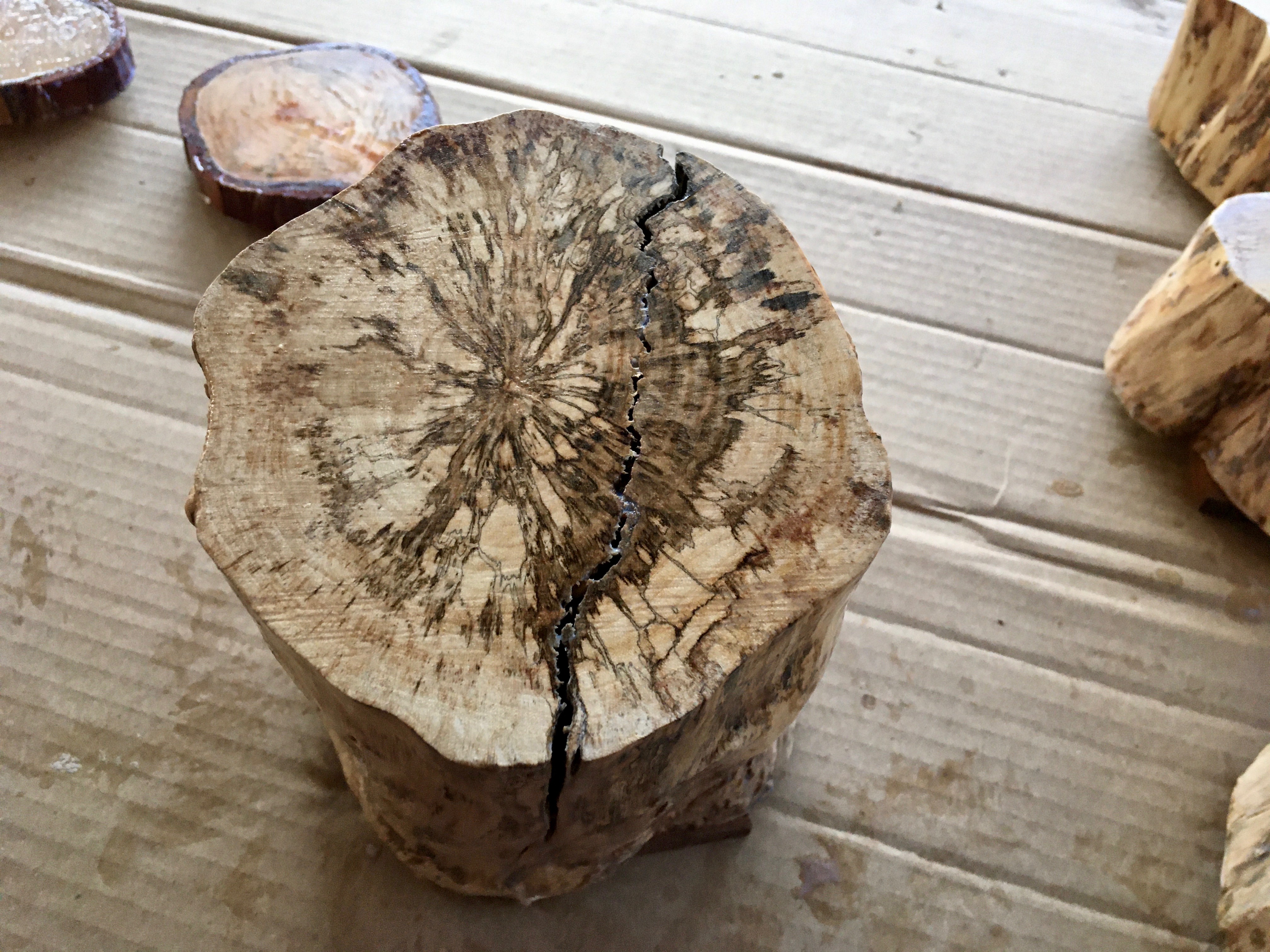 Air Plant Holders
We are offering a variety of air plant holders in different wood selections and sizes.  Our more popular Black Pine holders we have in four sizes with some special ones with interesting branches.  We also have a small amount of Cedar and Dawn Redwood holders as well.
To create the holders we cut the wood into the lengths that we desire, looking for interesting knots and branches to make a handful of holders that are extra unique.  The ends of each piece is sanded and then using a router we create a hole in the top for the air plant to go.  We then seal the wood to preserve the beautiful bark and protect it from the elements for a long lasting air plant display.
We've also created some dishes in shorter, wider sections, routing out more of the wood to create a shallow dish for larger air plants or even plant succulents!