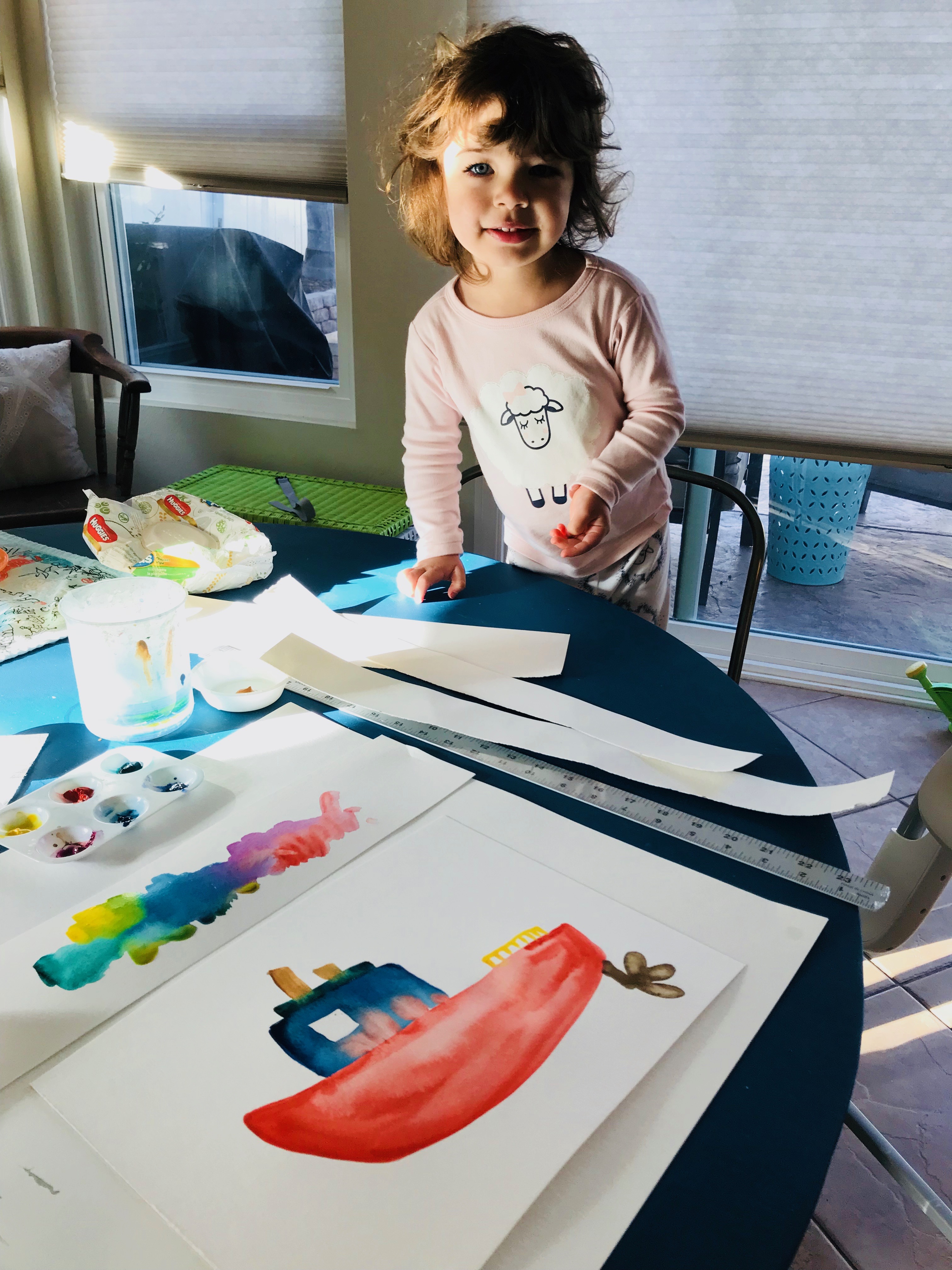 Our Story
The idea behind Suzi Blue Designs started at art time with my daughter – Suzi Blue. She loves to have me paint or draw all kinds of things for her. As an artist it was so fulfilling to be making art alongside my daughter. One day I decided that maybe I could turn my fun time into a business and share my creations with other families… Suzi Blue Designs was born!
These whimsical gouache paintings are a unique touch to any baby or child's room… Or adult for that matter! Anyone is welcome to enjoy these fun designs and much as we do. They were created with love from a Mama and Daughter team and we hope that they bring light and smiles into your home!
About The Artist
Melanie received her Master's in Fine Arts from Claremont Graduate University and her BA in Studio Art from the University of California, Irvine. Most recently she has been a part of the MAS Attack SD show in Balboa Park, and an intimate group show, Lime Light, curated by Thinh Nguyen.  She has also shown her work at Autonomie  in downtown Los Angeles with David French, at White Box Contemporary in San Diego, in "Medicine Chest", a pop up show curated by Elana Melissa Hill,  "All the World's Riches" at 2325 Artist Space, "Speculative Materialism II" at Andi Compognone Projects and  "Habits of Mind: Armory Fellows Show" in the Waterworks Building at Colorado One.  She works and lives in Oceanside, CA.
Visit Melanie's studio website for images of work and more information – mooremelanie.com